SOME KEY FIGURES
CREATING SOLUTIONS
years of experience
REPOSA LAFON
million litres per year
REPOSA LAFON
CREATING SOLUTIONS
ABOUT REPOSA LAFON
REPOSA LAFON is an industrial subsidiary of the MADIC Group which develops storage solutions recognised for their durability, high quality & compliance with current legislation.
Since 1996, REPOSA LAFON has been combining a strategy of constant innovation with the know-how of its employees. The Spanish factory specialises in the production of double-walled steel/steel and steel/polyester tanks.
OUR VALUES
As part of a sustainable development strategy, REPOSA LAFON focuses its growth on strong values that respect the Human Being, the Company and the Planet.
HUMAN
COMPANY
PLANET
OUR MISSION
To design and produce reliable and secure solutions for the storage of liquid fuels.
OUR VISION
INDUSTRIES
The MADIC INDUSTRIES branch is made up of 8 subsidiaries, experts in the measured distribution of automotive energy, unattended payments, collection and shop management.

MADIC industries

P2M

MADIC UK
OCEAN DYNAMICS

MADIC ITALIA

LAFON ESPANA

REPOSA LAFON

LAFON PETROLYNA
SERVICES
The MADIC SERVICES branch is made up of 8 subsidiaries with expertise in design, installation, maintenance and regulatory control in the fields of energy and the automotive environment, unattended payments and customer journey tracking.

MADIC

MADIC ELEC

MADIC REPAIR

MADIC BENELUX

MADIC IBERIA

MADIC Mexico
DIGITAL
The MADIC DIGITAL branch is made up of 2 subsidiaries with expertise in marketing consultancy, in-store technologies and customer journey datalisation.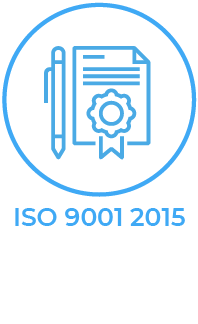 OUR ORGANISATION
INDUSTRIES
MADIC industries
P2M
MADIC UK
OCEAN DYNAMICS
MADIC Italia
LAFON Espana
REPOSA LAFON
LAFON Petrolyna
SERVICES
MADIC
MADIC
MADIC élec
MADIC repair
MADIC Benelux
MADIC Ibéria
MADIC Mexico
DIGITAL
MIRANE
MIRANE
MIRANE Mexico